10 minutes
Outsourcing jobs over the internet to use individuals as cheap labor is called the "Gig Economy". Any time you still have "employees" reporting to managers, it is not a "complete rethinking" of work. It's plain old hierarchy, pure and simple. Gig Economy, perhaps, long overdue given the use of similar platforms in other industries (e.g., advertising) seems like a natural progression of technology and market forces and we should be excited to participate in its unfolding. Gig economy has potential to change everything.
The Gig Economy is the peer-to-peer economy used in transactions such as ride sharing and home sharing. For an English-speaking native, without a doubt, the easiest job to find abroad is a teaching gig. If you travel to countries where your physical appearances stray from the 'norm' of the locals, you also may walk down the street and find yourself approached by multiple people offering you modelling jobs.
There are 3.2 billion people, who are trying to improve their lives through education will be in no better position trying to compete globally as everyone of them must match the lowest salary even if currencies are radically valued or devalued. So employee's where their comparable cost of living costs much less make those in countries where it costs more to live effectively poor. 
You might have personal reasons for changing focus. Perhaps because doing so will be better for your health or let you work more closely with people you admire or maybe just because it would be more fun. Whatever the reasons for a change, a main key to making the transition is to figure out what you can use from your current practice. Even if the new focus is completely unrelated to your current one, chances are they'll have systems, procedures, and even colleagues and clients in common. Let's examine that by pretending that we're switching between two completely different freelance careers say from magazine writing to horse riding instructor.
The key to wealth is leverage, leverage, you must get paid while your sleeping through systems. We are looking at a race to corner the "Cognitive Market" who will build or invest in the best cognitive learning machine (Augmented Intelligence) to process all this data. In a big corporation, almost everything moves slowly. Isn't that a big opportunity for nimble SMEs. It's no secret that the giants of social media world want people to spend more time on their networks and not your own website. The author of the content gets rewarded for their loyalty and use of the product with notoriety. The growth of fake news has had a major impact on people's trust of information on social networks. Not just news and political statements but even brand messages. With so much competition for digital space, it will be the brands that can foster genuine trust with their audience on social that will be successful. The gig economy revolves around :
Apportioning risk and Direct Work
Trust building and Inclusion of the 'single entity', IP and legal
Human choice, "right decision, right time, right reason" ethics
Economic differences due to valuations of currencies
Creation of cheap labor pools

for corporations so they can hire cheap labor rather than locally

Middle man treating people as commodity and making (n)xBILLIONS.
Gig Economy of Pakistan
Gig Economy in Pakistan is same like anywhere worldwide. ForiMazdoori is a Skill Bazaar that provides a digital service that bridges the gap between an employer and a worker by providing an easy to use system for searching and hiring everyday. Like wise, Mazdur Loog is where contractual arrangements take on completely new meanings. The instances of "wage compression" will far outnumber cases of "dramatically opened opportunities.
Pakistani Social Leverage
I am sharing with you our success secret of online outreach for Zorays Solar Pakistan. In fact, these are the must haves that I encourage you to employ with your startup to boast its PR image. Analyse these: www.zorayskhalid.com, is a Social Media Advertising Blog with Pakistan's most rapid organically growing Social Media Website. Remember at Zorays Khalid, companies I have served include: enekon.com (experiential design company) opensponsorship.com (sport mentorship) sehat.com.pk (online healthcare) zorays.com (renewables) freshstart.pk (startup directory) royalestate.com.pk (real estate) qarararasha.com (merchandise) globechain.com (listing).
Fifteen Fiverr Gigs Ideas For Your Outreach Campaign
…. and hence I give you 15 workable gig ideas that I have built around my areas of interest, starting with the favorite:
Guest post on influential pakistani social media blog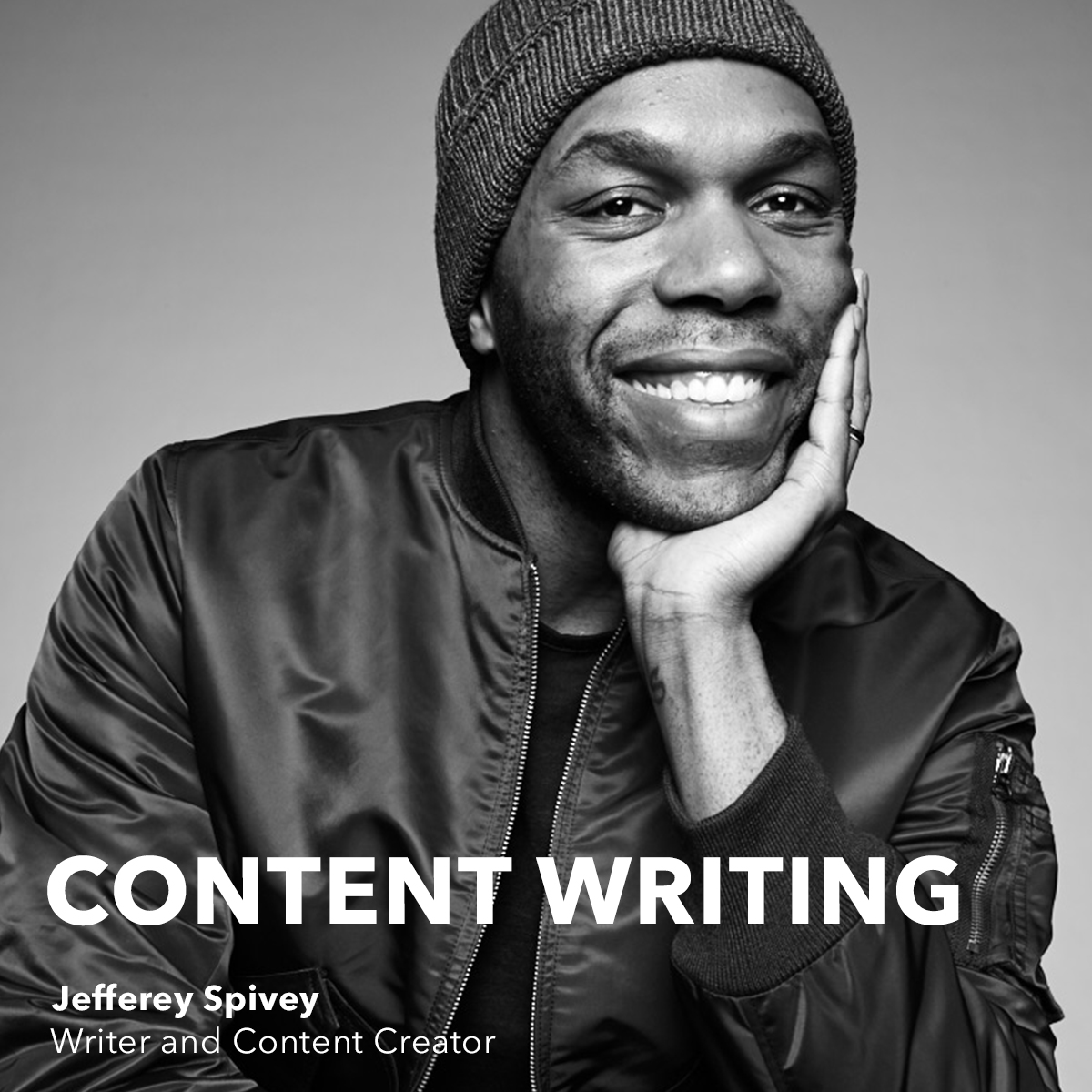 I love publishing Most relevant Social Media Guides on Business and Technology subjects. Great chance to get your content SERP improved in the following niches:
Adventure
Business
Communication
Leadership
Productivity
Startups
Design Critique & Marketing
Sales Pitch
Social Media
E-Commerce
Entrepreneurship
Events
Heros
Food For Thought
Global Affairs
American History
Lifestyle & Leisure
Education
Food
Health & Fitness
Music
Sports and Gaming
Professionalism
Human Resource
Office Diaries
Society
Pakistan Affairs
Quotes
Religious Affairs
You Go Girl (Women Empowerment)
Technological World
Computers
IT Security
It is almost similar to the one above. In this scenario, I shall give a 300 word descriptive shoutout to promote your product or service on my blog.
The blog caters an audience of more than direct 45000 FB page fans, 30000 LinkedIn followers and I can send the same promotion to an email list of over 44000 active subscribers that I have achieved through it.
103000 is the potential direct reach when I publish your content.
It is trackable through the Google Analytics and instead of just getting you reach, I guarantee to get you at least 1 per cent of traffic everytime? Or else I should promote your content through free AdWords Remarketing campaign? Again that is trackable through AdWords dashboard.
If you need concrete results, I promise this GIG shall create a chaos in the Social Media World. Moreso, I know all the re-marketing done through cookies for Bing and Google and Facbook via pixel integration.
Get permanent anchored link full juice from high da pa
Full juice via pinned post using anchor "tag" among different niche' available on www.zorayskhalid.com in the description of each of the above mentioned categories.
Trademark memorable brand and business identity
Zorays Khalid Social Media Website is an alliance of aggressive, young and highly motivated individuals. I firmly believe that actions speak louder than words. My strategy is that a client should be treated as family.

When it comes to advertising, I advertise their product/service as ours. And when it is about consultancy, I analyze, plan strategy and implement on it, as if the company is my own. By employing this core approach I have been able to achieve enormous client satisfaction and a reputable position in the market.
I have served Energy Conserved, Design Arsenal, Enekon, Meezaj, Enviro and Viola in this context.
Extract professional prospects from your targeted niche
Professional head hunting done right!
LinkedIn is the number one open public forum for professionals. LinkedIn is the third most used website according to Ahrefs. The prospects that use LinkedIn and exhibit a transparency by disclosing a contact information are the safest to approach when it comes to CAN Spam ACT awareness.
Now you can reach any specific audience to promote your B2C activities.
Added you can make us bombard your email contacts with out email marketing facility!
You just order us and couple both the lead generation and email lead marketing gigs and watch us trigger your business into new heights. So far, 5% open-rate with successful transmission to 96% of the addresses.
Get instant business to business leads in any niche
I will generate Business to Business leads for you. I have vivid experience with fulfilling orders in multiple different niches so far. I use local SEO knowledge and manually retrieve public data using search engines.
Disclaimer: I work against fraud and violators who do not comply with terms of conditions set by Fiverr for using 3rd party open source platforms.
Hookup with 500 leads scrapped via facebook open graph API
Since the misadventures of Cambridge Analytica Ltd (CA) which was a British political consulting firm that combined data mining, data brokerage, and data analysis with strategic insights, Facebook has restricted its Social Network access for prospecting.
In such a scenario, I personally reach out the user and with their consent I bring you out specific leads in the domain specified by my client. Thus, a far reaching conclusion that this is an exclusive strategy out there on Fiverr.
Do an email burst delivering metric driven marketing results
Email has certainly become a standard mode of communicating with clients and prospects.
Renting an email list is an inexpensive shortcut to reaching more prospects.
When you "rent" my email list, I will email this list of contacts on your behalf.
Think of it as buying an ad that someone will share with their list for a fee.
Renting a list of (ideally) pre-screened prospects from my data company Zorays Khalid Inc. would be faster and better than building your own list through a sign-up form on your website.
When done right, email marketing for financial advisors can be remarkably effective. A highly targeted value-add communications will help you build trust, drive referrals, and stay connected to your prospects and clients.
Disclaimer: While CAN SPAM ACT rules do not include obtaining explicit permission from the individuals on the list, they do require accurate transmission information (i.e. who the email is from), non-deceptive subject headings, a clear identification that the message is an advertisement, and an opt-out provision that gives the recipient a choice about whether they wish to receive future emails from you.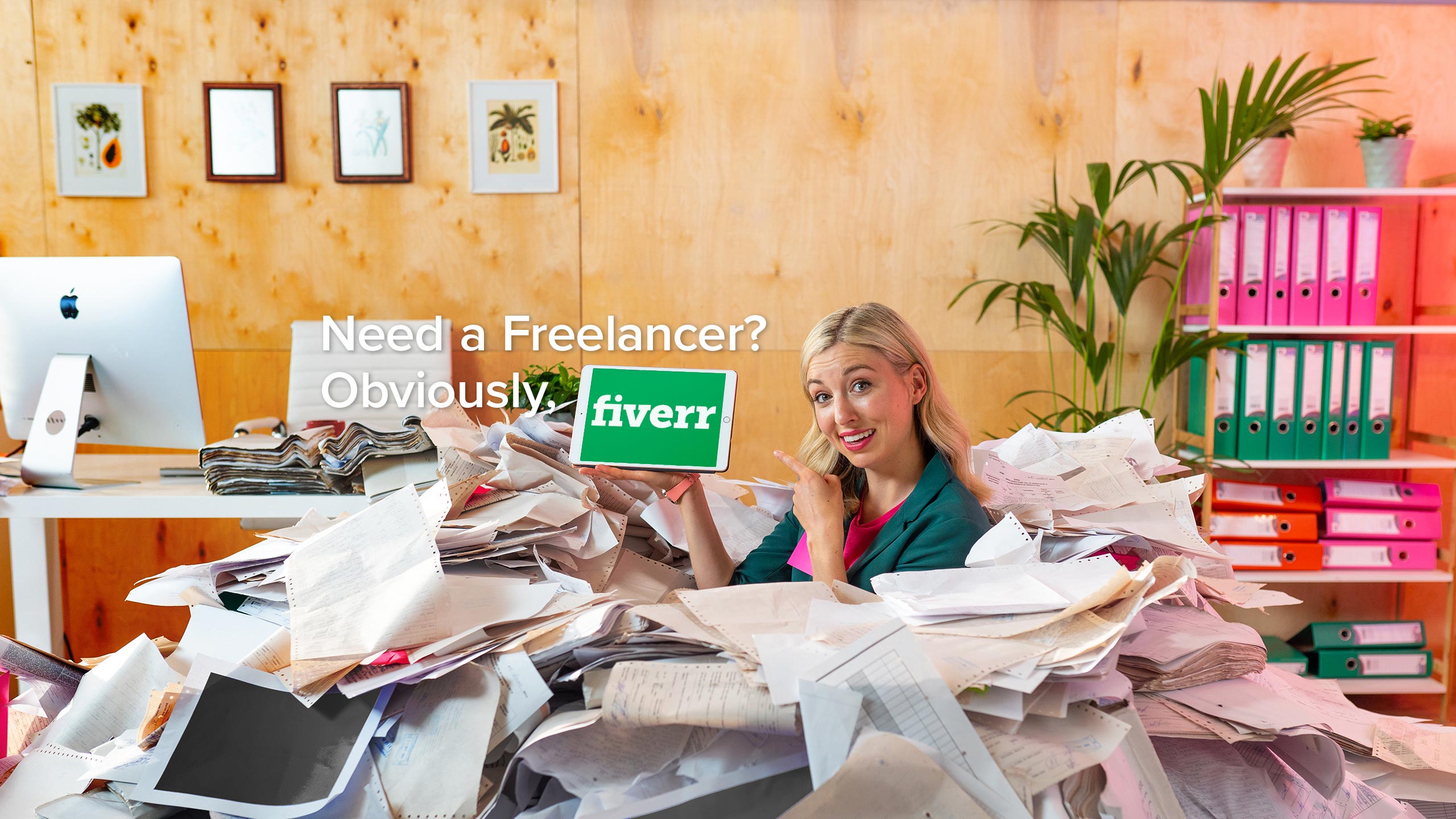 Get an immersive 3 sec gif with 3d objects and effects
Have you ever experienced a Gif image on your Facebook timeline with an awesome immersive experience. If you're hoping to boost your online traffic with better ads, you may be asking yourself:
What is Animated GIF banner ad design?
GIF Animated banner ads are one of the most prolific forms of marketing used in today's online world. All companies use them in one form or another because they're an affordable, measurable and effective medium to increase brand awareness.
Are you looking for amazing gifs (with animation) for your campaign, look no further. I will deliver within 24-48 HOURS !!!
What do I do?
Animated Video GIFs
Animated Ads
Animated Banners
Animated Headers
Animated Google Ads
I have experienced designers and they design colorful animated gif banners of all kinds and sizes.
I will design your gifs with unique styles. You just choose the size, give a short brief and I will do the rest.
This also goes in conjuction with email marketing burst.
If you've got a blog/website then you should have looped animated banner ad. You can even use this on your business presentation to give professional impressions to your clients. This is a simple but effective way of earning subliminal attention from the audience.
10 second of video includes project overview, preparing the project, matching the object orientation with VFX, creating a sweep of the scene, creating 3D materials and compositing tags, rendering the essential reference files, importing these into After Affects, Adding the glows and relevant treatments, masking the object into vector frame by frame, relighting the background (and foreground), rotoscoping, reusing the rotoscopes as shape layers, screening, and lighting.
All in $32 per second for the first 10 seconds, for subsequent 1 second per rendering I shall charge $30 only.
It is a precision and tough job.
Narration and my love for urdu is since the age of Taleem o Tarbiat.
This goes well with the product video as above gig.
Experience:
> Did commercial product description for Haier
> Comedy Standup in front Islamabad Club audience of over 7000 pero
> Done recording work for Pakistan's political party by Singing a popular rap song receiving over 100 K view
> Sang internationally at Madame Tsauds
> Appeared on RadioHilla by UNDP
> Used to tell children stories at KuchKhaas
> Made a full narrated 25 minute documentary for Dawn Group
This goes well for the intro videos as from the above gig. Works in Past:
Ufone's Teri meherbani Cover with more than 18000 plays on Soundcloud
Tuc by Lu Cover with more than 12000 plays on Soundcloud
Content creation process:
1. Keywords based
2. Brainstorming around those keywords
3. Necessary easy to understand and befitting jargons and vocabulary usage
4. Grammatical corrections if needed
5. Active Voice or Passive Voice
6. Masculinity for strong message or Feminine message based on context
7. Call to Action
8. Subliminal Repetition
Best for product reviews and testimonials. I shall offer a 2-5 minute critique based on your performance in a GIG.
With this 3rd party analysis you shall become able to aptly depict objective-by-objective results to your client. The conformance will be explained in an unbiased passion to confirm the validity of results.
Example: An SEO you did for your client's website, the technology review you delivered to your client, a research
This GIG can be offered as a value addition to get you positive feedback while I make sure that you client is satisfied with the outcomes of your GIG leaving behind any assumptions that may occur due to last minute changes of scope.
I perform tasks for various organizations from diversified background and shall turn their concerns into opportunities for you.
Custom Gig Rate:
Multimedia Production Advice at $23/hour.
This is an unorthodox but a very strong way to create a bookmark in the browser of your client. Zorays Khalid Inc. worked exclusively with several startups to create their identity in an environment where it is easy to get lost among the crowd generating Leads using Desktop Shortcuts.
My provided web solutions and products are built on powerful platforms enrich with latest technologies and a responsive layout structure to get your solutions visible on desktop.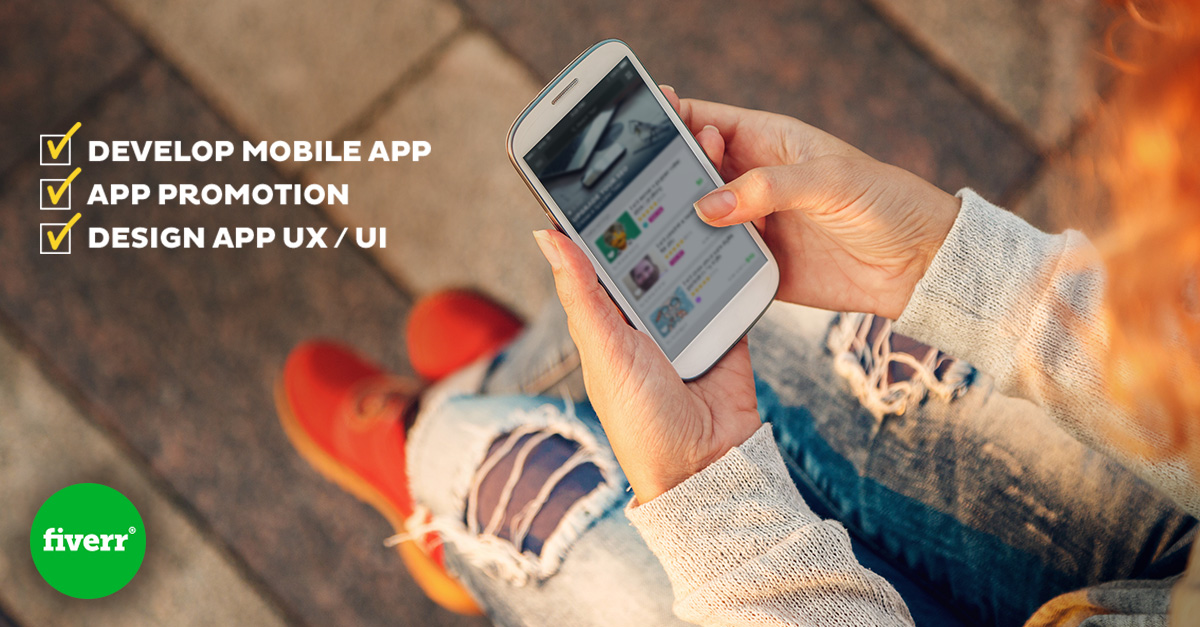 It's rare that a freelance career remains the same for long. That's one of its great joys, because you're always opening up new and unexpected opportunities. But it's also a burden because you have to be ready to adapt to changes in the market, your industry, and your own situation. Some of these changes are minor such as learning a new piece of technology, but others require a deeper examination of your core business on it jobs. Let's look at some of the reasons you might change your focus. First, events in the market might make your current offerings less attractive. That could be because of something local like the appearance of a strong competitor or it could be because of something bigger like a depressed economy that makes it hard for prospective clients to afford you.
Related to that are changes in your industry. A classic example comes from a century ago when ice was harvested from lakes and shipped to warmer climates. But with the advent of affordable electrical refrigeration around World War I, that business pretty much disappeared. Likewise, any layout artist who used only 1990s era software and refused to learn anything else probably went out of business years ago. But reasons for a change in focus aren't always so negative. You might uncover an opportunity in data entry jobs that's just too attractive to ignore even if that means abandoning your old line of work.

First let's get the obvious differences out of the way of freelance work. Writing is done inside, it isn't very physical, and it can be done anywhere. Horse instruction is the opposite. It takes place outside, it's physical, and it's not portable at all. Besides differences in the type of work the business aspect also differ quite a bit. While you'll tend to have corporate clients as a writer who in turn will re-sell your work to readers, you'll be dealing directly with your service's consumers as a horse instructor and the expenses are very different.
What is in there for the worker? With a surplus of talent — e.g., the current market — how does one charge enough to cover the benefits no longer received because it's a work-for-hire situation, rather than typical employee setting? Seems like the upside is all on the employer's end. IT people, it's great to explore beyond the gig economy headlines, general concept and success stories, and start to ask more "how will this really work?" questions. Who loses, what becomes harder, what foundations (e.g. culture) are a prerequisite for success? 
However, there are similarities. Both require that you take care of business which means keeping client records, making schedules, tracking finances, and taxes and so forth. You'll also need to make yourself easy to hire. The actual methods will be different between the two, but the fact that you need a method of getting and starting clients stays the same. Of course, you need the same kind of work ethic. One that treats your freelance work as a business. Now these are all things you can use from your current line of work.
Finally, no matter what the transition, may even be around switching freelance websites, there's a good change you'll carry over clients and colleagues from your old world. People remember people. A local client who remembers you as an easy to work with writer might hear about your new line of work and think, "You know what? My kids would enjoy horse riding lessons." Now obviously that was an extreme example. Chances are your transition won't be nearly as big. But having said that in some ways you should treat your new focus as a completely new freelance practice. I, for one, embark upon bridging the gap between what is and what could be: You can hire me for a one to one consultancy. www.zorayskhalid.com