In Lahore, the familiar tune of "Bheega Bheega Sa December" has taken on a new meaning, as the city experiences rainless winters filled with thick layers of smog that linger into January and February. This shift in weather patterns has raised concerns about air quality and its impact on public health.
Now, we'll engage in trendy discussions about smog, the Air Quality Index (AQI), pollution, etc., until March next year when the increasing temperatures are expected to (presumably) clear the air again
In the past, the smog issue might not have been as pronounced because rains would effectively cleanse the air. The wisdom of elders often speaks of "kachi sardi and pakki sardi" (raw winter and ripe winter), with the latter indicating the period after rain when the air was typically clearer. However, changing weather patterns seem to have disrupted this traditional cycle.
A recent study conducted by the University of Chicago has caused concern in Lahore, highlighting the ongoing issue of elevated smog levels in the city. According to the study, life expectancy in Lahore is said to be diminishing by 7 years annually. The research emphasizes the harmful effects of smog, drawing a parallel by likening it to the impact of smoking 30 cigarettes daily, particularly impacting children.
In many other countries, this climatic scenario would prompt emergency closures of schools and public places to minimize people's exposure to the danger. Even at 12:20 pm, the smog has intensified, causing discomfort inside homes with reports of burning eyes and difficulty breathing.
Government Response
In response to the worsening air quality, the local government proposed a four-day working week, with an additional day off on Wednesdays, as a measure to reduce the number of cars on the streets. However, this proposal faced rejection, underlining the challenges in implementing unconventional solutions to combat the persistent smog problem. We observed a semi-locked down as to combat SMOG & protect public health, there was 'restricted movement' & closures of schools, offices, markets, shopping malls, restaurants & cinemas, from November 9 to 12.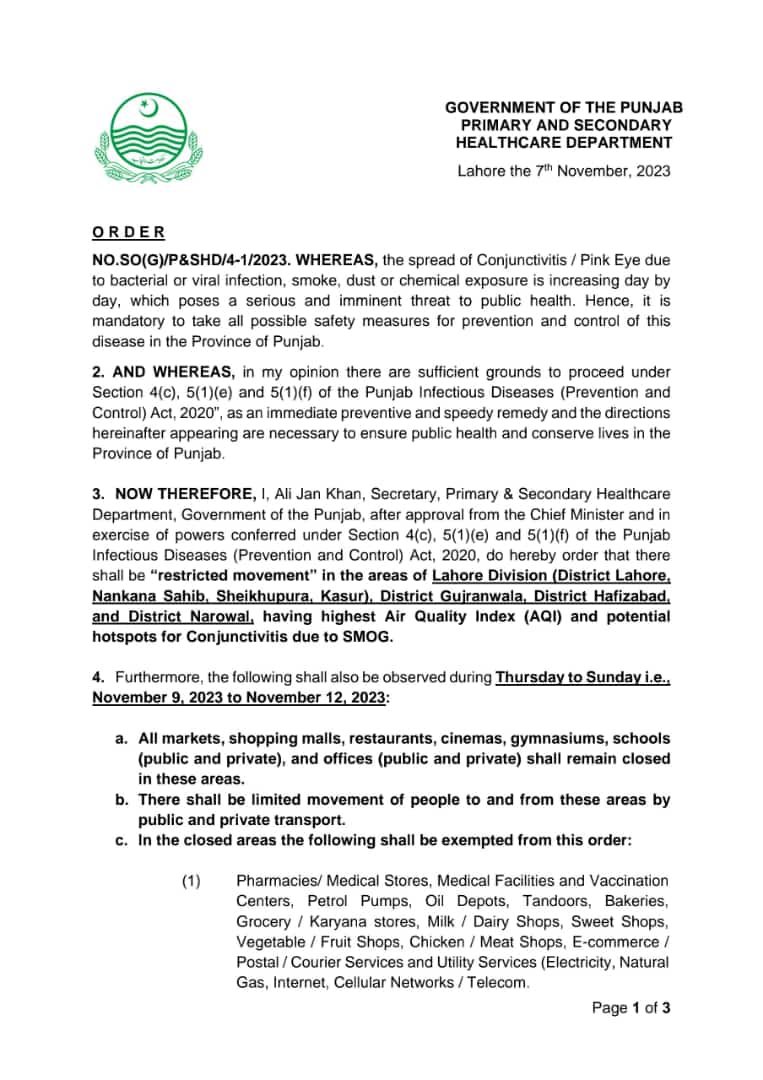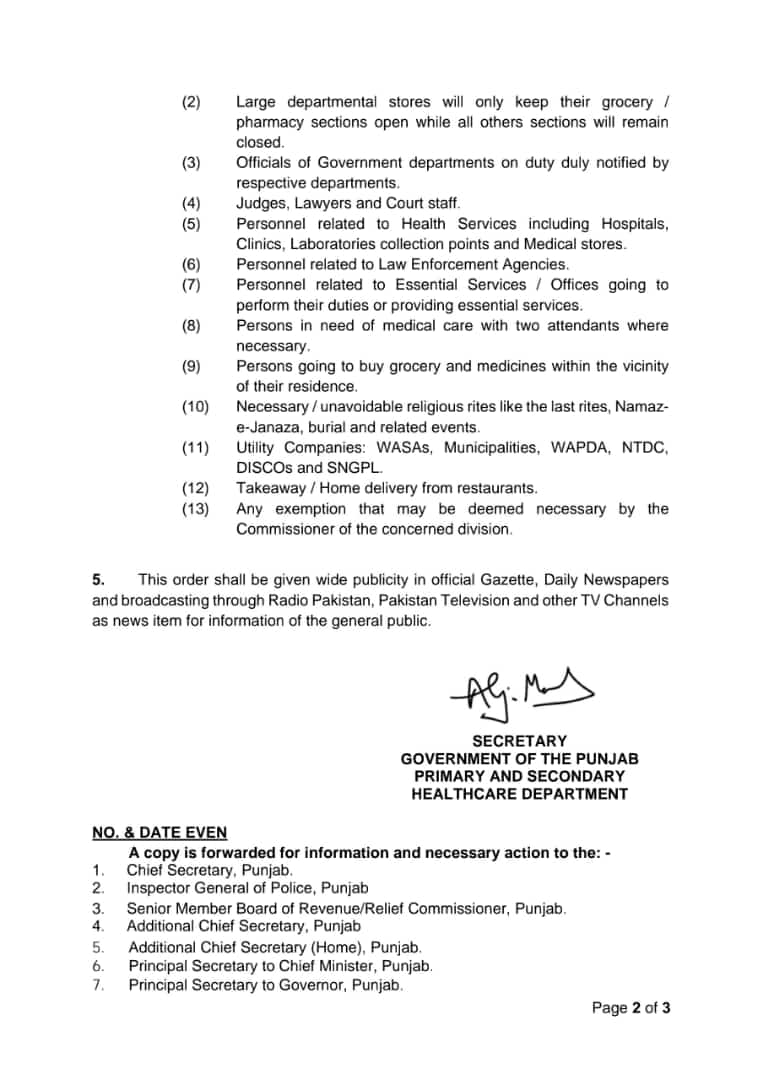 How does staying inside reduce smog? The smog has temporarily cleared, and likewise, the business lockdown should also be lifted. Because, as the saying goes, nothing remains permanent – not even the cold November rain.
As a precautionary measure, it is advised to limit prolonged outdoor activities, and if possible, wear masks to safeguard yourself and your children. Regular use of eye wash can help alleviate eye irritation. There is a pressing need for schools, especially government institutions, to promptly address the situation. Monitoring the Air Quality Index and implementing appropriate measures should be a priority.
Bheega Bheega Sa December: Fighting Smog with Short-Term Solutions
Drawing lessons from the steps taken by the Indian Government, implementing measures such as a ban on private cars and introducing an Odd-Even rule. This involves allowing vehicles with odd-numbered license plates in the city for one week and even-numbered plates in the following week. Closure of schools and universities, repurposing their buses for public transport.
We are currently facing a severe environmental crisis in Lahore and Delhi, marked by an unprecedented drop in air quality. Anticipated health risks include asthma, multiple organ damage, severe lung damage leading to respiratory failures, and even the potential for cancer.
Possible Solutions for Fighting Smog, to safeguard yourself and your family, consider the following precautions:
Wear N99 masks consistently when outdoors, as they can filter 99% of micropollutants. Standard dust masks do not effectively filter PM 2.5. It is recommended to use specialized masks like 3M N95 and N99 types, capable of filtering 99% of PM 2.5.
Stay hydrated to help flush toxins out of your system and provide oxygen to your organs.
Avoid strenuous cardio exercises that demand heavy oxygen intake, as this may lead to increased toxin intake. Avoiding outdoor activities, especially sports that increases the rate of inhalation.
Opt for a vegetable-based diet over meat, as vegetables require less oxygen for metabolism.
Invest in air purifiers for your homes to reduce indoor pollution. Sencor Air Purifiers are now available, presenting an effective solution for smog and polluted air. For inquiries and purchases, contact Umair Vehra at +92 322 4975938.
Place Aloe vera and Spider Plants indoors, as they absorb air pollutants.
Practice indoor yoga with slow and controlled breathing to maximize oxygen supply to your organs.
Carry inhalers approved by your doctor, even if you don't have asthma.
If possible, keep your children at home and avoid sending them to school without precautions.
Visit your doctor immediately if you develop dust allergies or respiratory symptoms, and take coughs and flu seriously during this smoggy period.
Avoid wearing contact lenses outdoors, as they increase the risk of eye infections. Instead, wear glasses and regularly clean your eyes.
The transformation of Lahore's seasons from the nostalgic "Bheega Bheega Sa December" to a winter marked by rainless days and thick smog underscores the urgency of addressing air quality concerns.